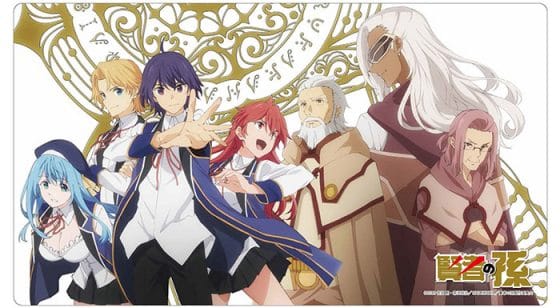 In some cases, we earn commissions from affiliate links in our posts.
Anime Overview
A sudden, tragic accident sweeps a businessman from our world into a land of magic and demons. Reborn as Shin Wolford, the main protagonist finds himself as a child in a fantasy world- although he still has memories of his past life! Raised and taught by the strongest and smartest teachers in his new world, Shin grows to possess incredible powers and is eventually sent to the kingdom's Magic Academy. There, he combines his new magical abilities with the knowledge of science and physics from his past life. Shin embarks on adventures and learns more about his own abilities alongside his humorous classmates.
Shin Wolford and the rest of the characters find themselves in various situations ranging from dire save-the-world adventures to fun school activities. No challenge is too difficult for Shin, and action-packed battles are balanced out with plenty of comedy and romance. While some may find Wise Man's Grandchild to be cliche, others will enjoy the simplicity of familiar tropes and a strong protagonist.
Wise Man's Grandchild began as a Japanese light novel that was later adapted into a manga. The manga grew in popularity and was made into a 12-episode anime in 2019. The light novels and manga are still running, and fans of the anime are eagerly awaiting an announcement for a possible Wise Man's Grandchild Season 2.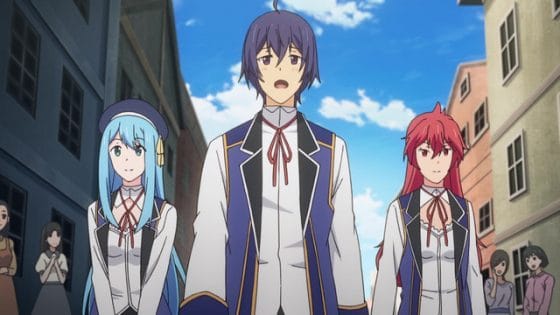 Watch this anime if…. 
You love light-hearted romantic comedies in a fantasy setting and enjoy the familiar tropes of the isekai genre. Wise Man's Grandchild draws on a variety of characters, romances, and exciting magical battles to deliver an experience that plays on the stereotypes of the genre and is easy to watch. 
Due to the fact that Shin is very powerful from the start, he doesn't encounter many stressful or anxiety-inducing situations. The atmosphere is kept light and pleasant, making Wise Man's Grandchild a show where it's easy for you to kick back and relax while watching. You can enjoy the exciting magical battles and creative graphics without fearing for the lives of your favorite characters.
While it wouldn't be considered as a harem or ecchi anime, Wise Man's Grandchild uses romance as a main plot device and has a host of female characters that will charm viewers. Shin Wolford has one main love interest and there are several background romances that add to the overall plot. The lives of the students at the Magic Academy are full of silly misunderstandings and romantic pursuits that many will find enjoyable to watch. 
If you enjoyed other isekai shows such as Sword Art Online, Log Horizon, or That Time I Got Reincarnated as a Slime/Tensura, you will find that Wise Man's Grandchild uses many of the same tropes. Fans of Is It Wrong to Try to Pick Up Girls in a Dungeon?, No Game No Life, and other romantic comedies in a fantasy setting will feel right at home with Wise Man's Grandchild.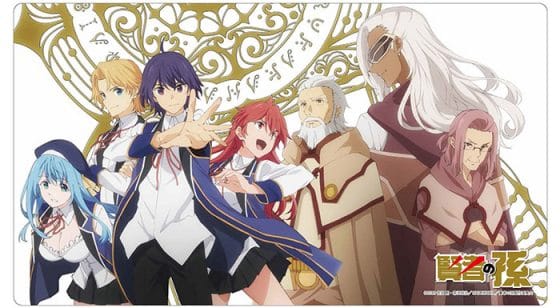 Where to watch
Wise Man's Grandchild can be watched on Funimation, Crunchyroll, and Hulu streaming services. You can also download episodes through Amazon. 
Don't forget to keep an eye here on Anime Snap for anime news updates about Wise Man's Grandchild season 2!
————————————————————————————-
Did you find Wise Man's Grandchild to be another delightful isekai show? Or is it shadowed by better entries in the genre? Let us know your thoughts in the comments below!
Happy Watching :)