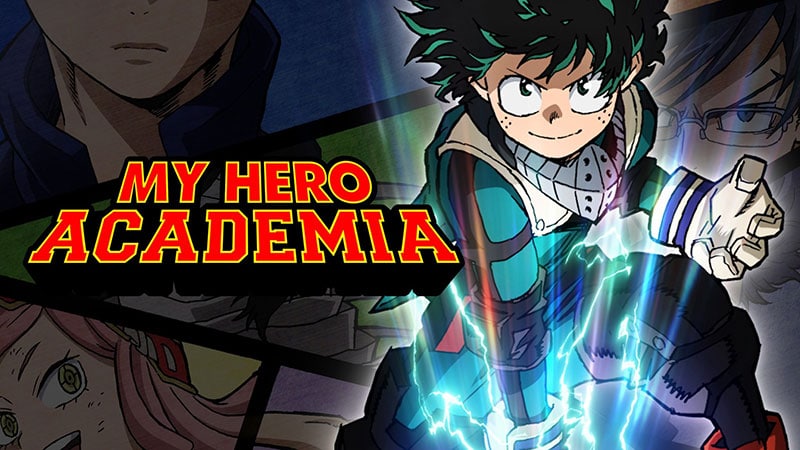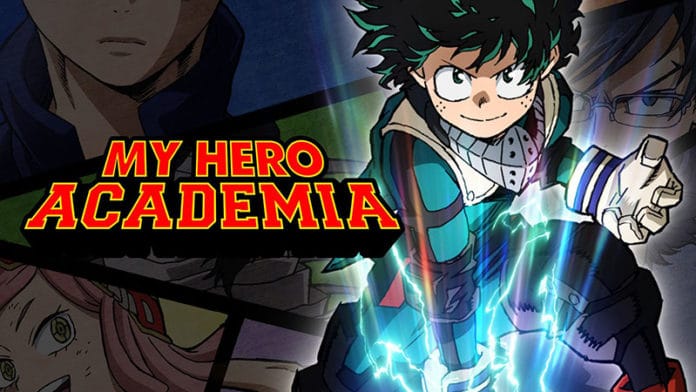 In some cases, we earn commissions from affiliate links in our posts.
An anime with action-packed drama, heart-wrenching character arcs, and unique superpowers- we're talking about the award-winning show My Hero Academia!
As one of the most popular current shounen anime, My Hero Academia rapidly gained a massive global fanbase when the series began airing in 2016. After devouring all four seasons, movies, games, and OVAs, many fans hungry for similar shows to watch while we wait for the next season. 
Unfortunately, there is currently very limited information available about the upcoming fifth season. We will have to wait patiently until we can return to the wonderful universe of the U.A High School and its quirky characters.
While we eagerly wait for the continuation, here are some other top-notch shows like My Hero Academia. Hopefully, these anime can help to fill the void left by Izuku Midoriya, the class of 1-A, and their superhero adventures.
Are you ready? Jump back into a thrilling world of magic and superpowers in these similar shows!
8 Shows Like My Hero Academia
Fairy Tail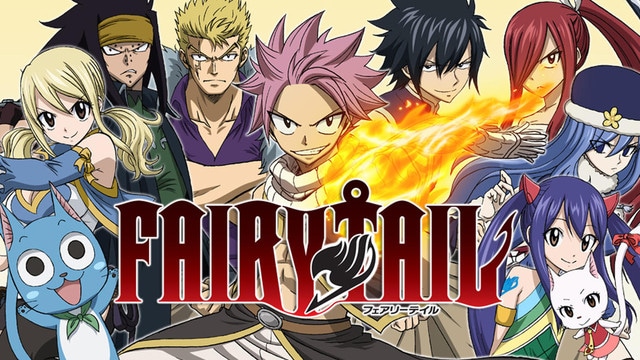 Release: 2009-2019
Episodes: 328
Like the class of 1-A, the rambunctious guild Fairy Tail is joined together by the bonds of family and friendship. Dragon Slayer Wizard Natsu Dragneel, Celestial Witch Lucy Heartfilia, and the many other guild members use their unique abilities to complete quests and explore their magical world. The close bonds between the guild-members are reminiscent of Midorya's bonds with his classmates, and fans will find that Fairy Tail captures the warm essence of a found family brought together against all odds. 
Little Witch Academia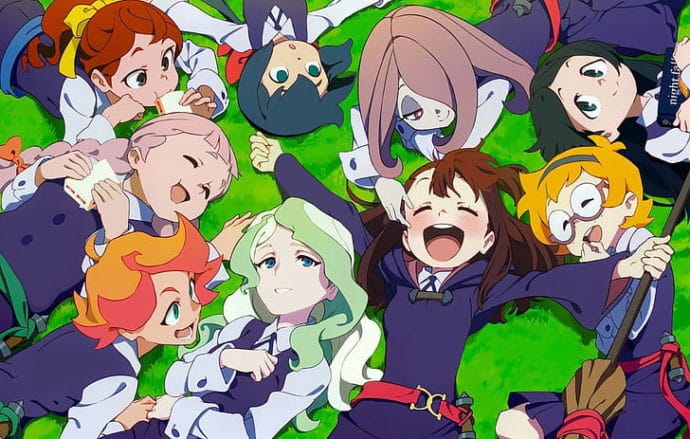 Release: 2017
Episodes: 25
Enamored with her childhood role model Shiny Chariot, young Akko Kagari enters the prestigious Luna Nova Magical Academy in hopes of also becoming a great witch- even though she can barely use magic! Akko's journey of self-discovery and sheer determination despite a lack of natural talent and ability echo Midoriya's path to U.A High School in My Hero Academia. Both Akko and Midoriya earn the bonds of their classmates and carve out a place for themselves in the magical world around them, as fans find themselves rooting for these lovable underdogs!
One-Punch Man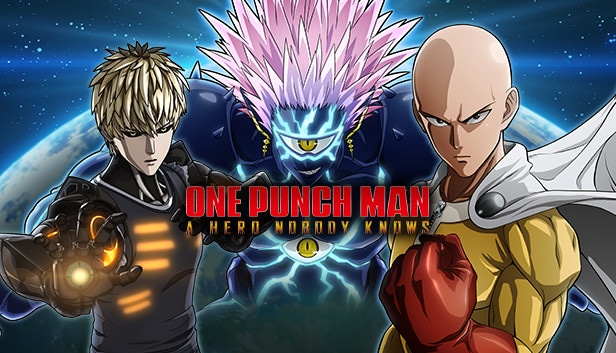 Release: 2015-2019
Episodes: 24
Saitama is another unlikely hero who trains vigorously to gain superhuman strength and take on the role of a superhero. While fighting alien invaders and evildoers is a heavy burden for some, Saitama approaches the task with a hearty helping of laughs and humorous encounters along the way. With interesting characters who struggle with conflicting interests, One Punch Man maintains the same light and easy-to-watch atmosphere that will make fans of My Hero Academia feel right at home.
Tiger & Bunny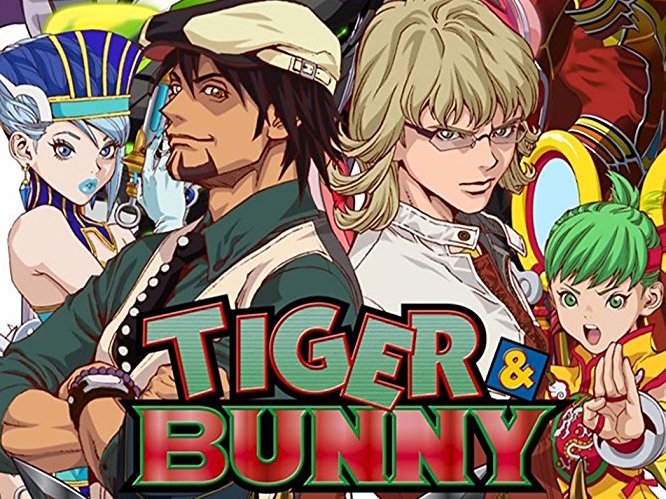 Release: 2011. A new season has been announced for 2022!
Episodes: 25
Among the gifted with NEXT superpowers, there are an elite few who stand together against those who would use their abilities for evil- these are the heroes! Veteran hero Kotetsu Kaburagi has to learn to deal with both his new sidekick Barnaby Brooks, Jr., and the gradual depletion of his own powers. Like Midoriya, Kotetsu often throws aside his own physical limitations and pushes beyond what should be possible in order to save others. The team of heroes is a collection of characters with fascinating powers, and the series touches on familiar themes such as good vs. evil and having to put aside differences in order to work together. 
Attack on Titan / Shingeki no Kyojin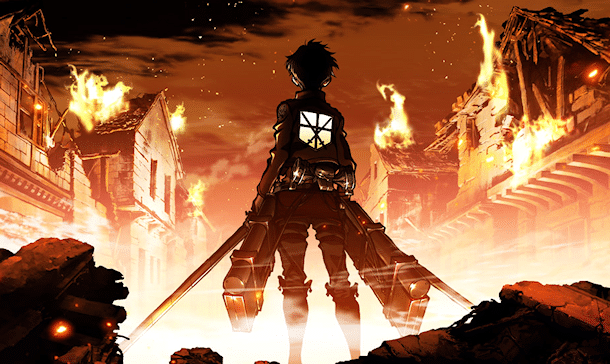 Release: 2003-2019. A new season has been announced for 2020!
Episodes: 59
Through a series of unfortunate events, Eren Jeager's life has turned upside down and he comes into an ability that he struggles to control- but he absolutely must learn, for the sake of humanity rests on his shoulders. Attack on Titan is a gritty and dramatic series that shares some of the intense moments of My Hero Academia- you will find yourself on the edge of your seat and questioning things you once took for granted. Both series are action-packed thrillers starring underdog heroes who win the pity of viewers as they struggle through their heart-wrenching journeys. 
Beyond the Boundary / Kyoukai no Kanata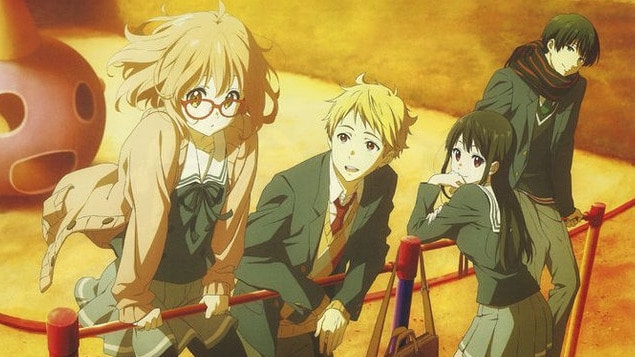 Release: 2013
Episodes: 12
High school students Akihito Kanbara and Mirai Kuriyama live in the boundary between the human and spirit worlds. Their tale is full of adventures, superpowers, and exciting twists- all balanced with their daily lives as high school students. Beyond the Boundary enchants with beautiful graphics and intense fight scenes that enrapture viewers like the battle scenes in My Hero Academia. Fans of Midoriya will find a lot of similar qualities in both Akihito and Mirai as they struggle to find their identities in a chaotic world.
Haikyu!!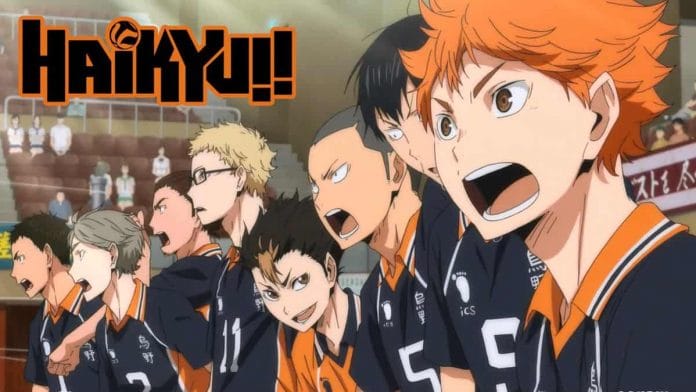 Release: 2014-present
Episodes: 74+
One of the most dramatic and intense sports anime you will find, Haikyu!! balances action with plenty of happy moments and light-hearted humor. Like My Hero Academia, Haikyuu is not about taking the easy road- it deals with moments of failure and overcoming hardship in order to snatch success against unlikely odds. The Karasuno Team has to put aside their different ideals and personalities to work together much like the class of 1-A, and fans will find a warm nostalgia in the school setting at Karasuno High School. 
Demon Slayer / Kimetsu no Yaiba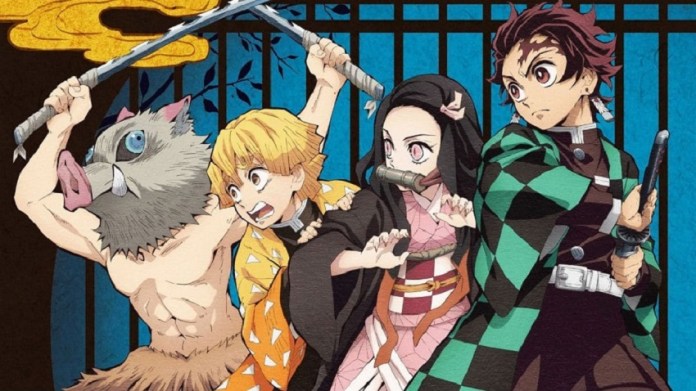 Release: 2019
Episodes: 26
Tanjiro Kamado's life falls into chaos when a demon attacks his family, killing all but his younger sister Nezuko and leaving her as a fledgling demon. Struggling to survive, Tanjiro and Nezuko form a rag-tag team of demon slayers with unique demon-hunting abilities. The interesting main crew will capture the hearts of My Hero Academia fans for the many similarities that the main characters share. With similar themes of fighting for justice and never taking the easy path, Tanjiro and Midoriya both take on the role of hero to fight evil and protect humanity. With breath-taking graphics and a truly remarkable storyline, Demon Slayer rocketed to the top of popularity charts in 2019 and is a show not to be missed!
—————————————————————————————————
While we all miss My Hero Academia, a lot of the show's best qualities can be found in other series! Can you think of other anime like My Hero Academia? Let us know in the comments below!
Happy Watching- Plus Ultra! :)